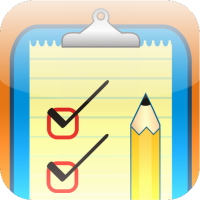 Back in January, I wrote a post announcing HabitMaster for iPhone and iPod touch. Now, after a couple of months of development, I'm glad to announce that HabitMaster is also available for iPad.
Better yet, you just need to buy it once to get the app on all your iPhone, iPad, and iPod touch. If you already bought HabitMaster before, all you need to do is downloading the latest free update to get the iPad version.
What Is HabitMaster?
HabitMaster is an app that helps you build positive habits in your life. It works by tracking how you keep the habits that you want to build. For each habit, you can see your current and longest streak. Your goal is simply to make your current streak as long as possible. Aim not to break the streak and you will automatically keep the habit.
Here are some screenshots of HabitMaster for iPad (you might want to turn on the option to display images if you read this through an email):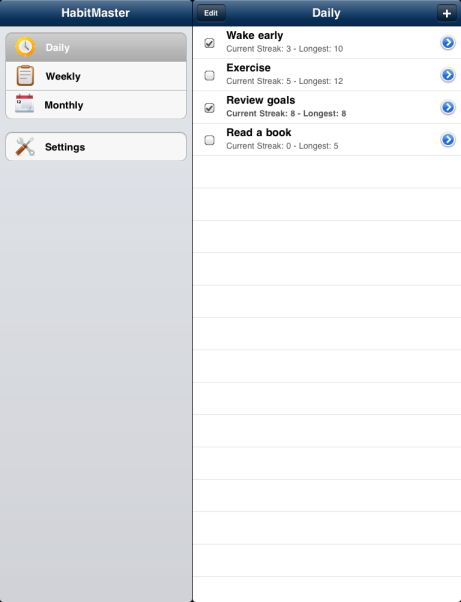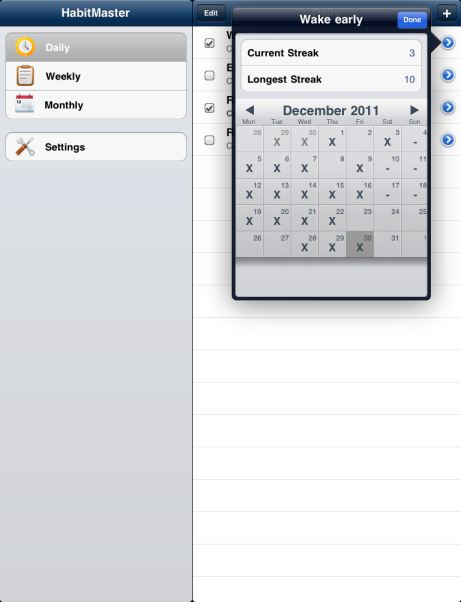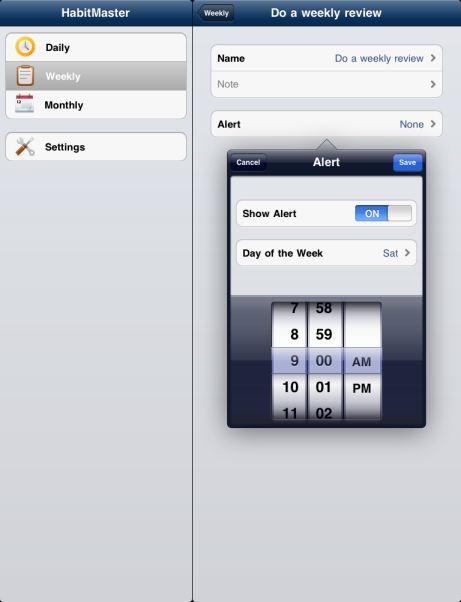 For more details and screenshots, please check it out on the App Store.
Click here to check out HabitMaster
Future Plan
Last week I wrote about the lessons I learned from The Power of Habit. Among others, it mentioned that a habit has three elements: cue (the thing that triggers you to do the habit), routine (the activity part of the habit), and reward (what you want to get from doing the habit). To make a new habit stick, you need to have a clear cue and a strong reward.
This gives me some ideas. I plan to strengthen the cue and reward parts of HabitMaster in the future. I do wish the app can help you develop good habits!