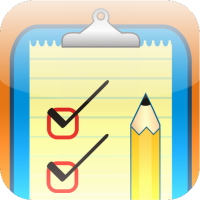 In a post last year, I wrote about how I expanded my personal capacity by working on iPhone app business. I also wrote about some lessons I learned in the process. But one thing was missing: I didn't talk about the app itself. As I wrote in the post, I wanted to be sure that the app is solid first before writing about it here.
Well, I think the time has come for me to talk about it.
I'm passionate about personal growth, so the app I developed is related to that. The name is HabitMaster and it's an app that helps you build positive habits in your life.
How It Works
HabitMaster works by tracking how you keep the habits that you want to build. For each habit, you can see your current and longest streak. Your goal is simply to make your current streak as long as possible. Aim not to break the streak and you will automatically keep the habit. Simple, isn't it?
It's simple, indeed, but I think it's a good way to help you build positive habits.
In more details, here is how HabitMaster works:
Add habits to build
First of all, you must add the habits that you want to build. They can be daily, weekly, or monthly habits.
Track the habits
Next, you need to track the habits. There is a checkbox next to each habit's name. If you do the habit in the current period of time (today, this week, or this month), then check the checkbox. If you did the habit but forgot to check the checkbox, you can still give the check mark anytime you want.
See the details
As I said above, you can see the current streak and longest streak of each habit. But not only the numbers, you can also see the details of the streak. This way you can easily see when you succeeded and when you didn't.
Choose the days that are okay to skip
For daily habits, you can choose the days that are okay to skip. Your streak will continue through these days. So if you choose not to do a habit on the weekend, for example, you won't break the streak.
Set alerts
To remind you to do the habits, you can set alerts. The alerts will appear automatically according to the type of the habits (daily, weekly, or monthly).
Here are two screenshots of the app (there are more on the App Store page that I link to below):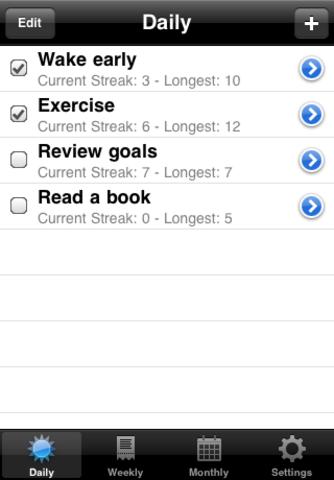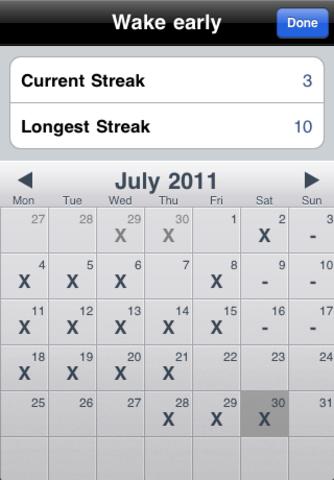 The app is available for iPhone and iPod touch. So, if you own any of those, you might want to check it out. I have had good response from the users so far.
Click here to check out HabitMaster
Get Timely Updates
To get more timely updates about my apps, please join my email list. I won't spam you, of course. I will just give you relevant tips and information. And you can unsubscribe at any time.
Click here to join the email list
***
So that's it. Besides writing, building apps is something that I love to do. Thanks to the world we live in now, it's easier than ever to do both of them. I'm sure that's also the case with whatever it is you are passionate about. We now live in an exciting world.