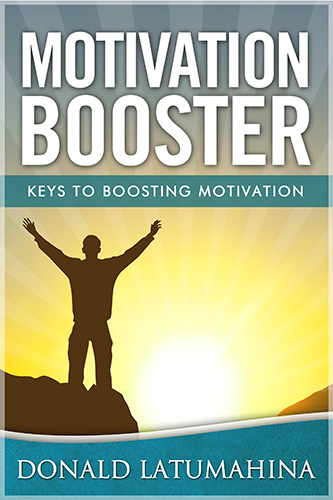 As you might know, I have been writing on this blog since September 2006. During these past nine years, I have published more than five hundred articles here on personal effectiveness.
Among the articles, my motivational articles have received a good response from readers. These are articles that encourage you to live your life to the fullest, to become everything that you can be. I have received many comments and emails over the years from those who feel encouraged by them.
So, rather than leaving them gathering dust in the archives, I think it's a good idea to pick the best ones and put them together into one package. The result is Motivation Booster: a collection of my best motivational writings.
I didn't just copy and paste the original articles though; I did a lot of editing. The result, I believe, is a much better experience for you than just reading the original articles.
Here is what you will get from Motivation Booster:
A convenient, easy-to-read format for your favorite device.
The package contains three formats: PDF, ePub (for iPhone / iPad), and mobi (for Kindle). This means that you can read the book in a way that's optimized for your favorite device.
Revised and updated writings.
The writings in this book have been updated for better flow and clarity. The links inside of them have also been updated.
A good progression of ideas.
The writings have been arranged in such a way that you will have a good progression of ideas. Instead of just reading disconnected articles, I have arranged them so that previous articles prepare you for the next ones.
All in all, I believe that the book can give you a dose of motivation to jump-start your day.
The normal price of the package is $8, but for the first week I set it at a special launch price of $5.
Click here for a free preview (PDF)
Click here to get the package ($5 for all three formats)