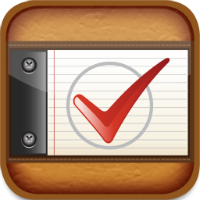 Last week I wrote about HabitMaster. Actually I don't want to write about my apps two weeks in a row, but – since we are in the beginning of a new year – I think it's the right time to introduce this app to you.
A few days ago I released a new app for the iPhone and iPod touch called Resolutions Tracker. It's an app that helps you keep track of your resolutions (including but not limited to New Year's resolutions).
As you know, making resolutions is easy, but keeping them is not. So I designed this app to help you plan, do, and evaluate your progress in keeping your resolutions.
It's a good complement to HabitMaster. For resolutions that deal with building new habits, HabitMaster is the app for you. But for resolutions that are not, Resolutions Tracker is the app to use. I will give you an example below.
How It Works
First of all, here are some features of the app:
Add tasks
For each resolution, you can add tasks to do. It helps you take real actions to keep your resolutions.
Set alerts
You can set alerts to remind you to do the tasks. This way you will never miss any of them.
Check your progress
Whenever you complete a task, it will go to your Accomplished list. By looking at your Accomplished list, you can see what you have done to keep the resolution. It will help you stay motivated.
Grade yourself
You can grade yourself on how good you are in keeping your resolutions. It encourages you to be honest with yourself and helps you see where to put more attention.
Now let's see an example of how to use the app. Let's say you have three resolutions:
Upgrade my skills
Live a healthy lifestyle
Spend more time with my family
The first thing to do is to put all your resolutions into the app. Here is how it looks (you may want to turn on the option to display images if you read this through an email):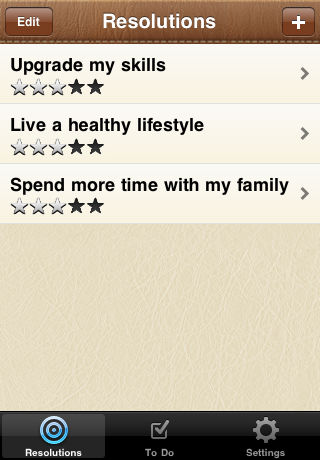 Now let's take one resolution, Upgrade my skills. The next step is to outline what you want to do for that resolution. In this case, you should specify the skills that you want to learn. Let's assume that the two skills that you want to learn are web design and copywriting.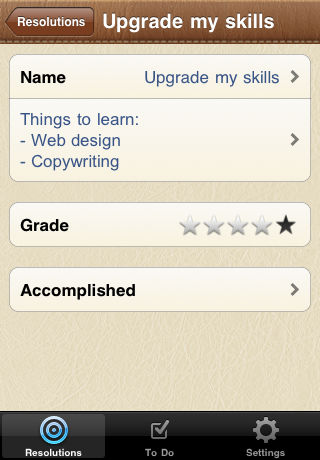 After that, you should specify what exactly you will do next to learn those two skills. Let's say that you plan to find good copywriting books and watch Photoshop tutorials. You should put them into the To Do screen.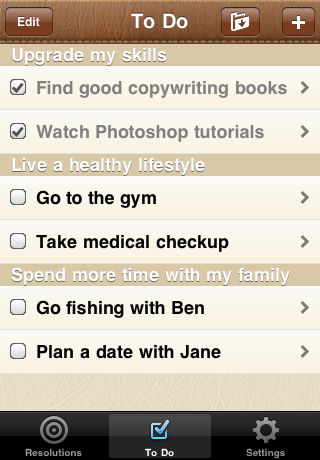 I jumped forward a little bit here. See how those two tasks are already marked as completed? They will now show up on the Accomplished list of Upgrade my skills resolution.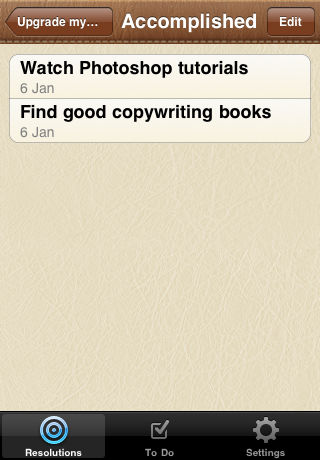 To remove the completed items from your To Do screen but keep them on the Accomplished list, you can tap the Archive button on the top right part of the To Do screen.
Lastly, in the second screenshot above there is a section with five stars that is labeled Grade. You can swipe the stars to grade yourself on how good you are in keeping your resolutions.



That's it. Pretty simple, isn't it?
My hope is that this app can help you keep your resolutions. As I said above, I designed this app to help you plan, do and evaluate your progress in keeping your resolutions.
Click here to check out Resolutions Tracker on the App Store
Get Timely Updates
For timely updates on my apps, please join my mailing list. It's 100% spam-free and I will give you only relevant tips and information. You can unsubscribe at any time.
Click here to join the mailing list
Thank you!