Back in March I wrote a review of Scott Young's e-book Learn More, Study Less. Learn More, Study Less is a very good e-book on learning that I personally enjoy. In fact, if you check the sidebar of this blog, you will see that I put it under Recommended E-books section.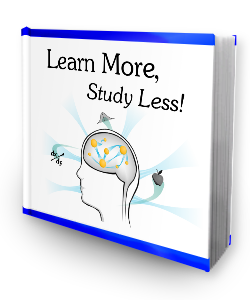 Now I'm happy to announce that Scott gives us exclusive offer for the e-book. For one month starting from today, you will get $15 off the e-book's regular price of $39.95. So you only need to pay $24.95.
Here is what you need to do:
Click the Buy Now button at the bottom.
On the shopping cart that shows up, type this code on the Discount Code section: "LifeOptimizer" (without quotes).
Press Update Cart button and confirm that the total amount on the cart changes to $24.95 from the initial $39.95.
Checkout and you can then download the e-book.
Learning skill is among the most important skills to have. So, given the importance of learning skill and the value of the e-book, I do think this is a good investment. You can read my complete review for more information about the e-book.


Note:
Scott gives 120-day money-back guarantee.
This exclusive offer expires at January 5, 2009.