About This Blog
Life Optimizer is about maximizing your personal effectiveness. I believe many people (me included) live below their maximum potential. While they do achieve things in life, there are still many more that they can achieve. The problem is that they don't optimize their lives. There are aspects of their lives that can be made better and more effective than they are now.
I got the idea about life optimization from my background in computer science. In computer science, people always try to optimize the computer's resources. Whether it is about the time required to complete a task or about the memory space needed, they always try to achieve better and better results. Even minor inefficiency will become the subject of intensive research. In short, they always try to optimize everything.
I believe the same idea can be applied to life. Of course, this is a never-ending journey. But through this journey, by optimizing our lives along the way, I'm sure we can live our lives to the fullest.
About Me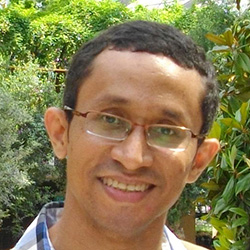 My name is Donald Latumahina and I live in Indonesia. I'm an avid learner who have a deep passion in information technology (IT) and personal effectiveness.
Since 1994 when I got my first computer, I have already "fallen in love" with computers. IT gives me a huge opportunity to learn new things which is very exciting for me. On the other hand, I also like organizational activities such as student body. Through these activities I can develop skills which I won't get in class such as management and interpersonal skill.
I believe that every person has a huge potential which is commonly underdeveloped, and because of that, I'm also very interested in personal effectiveness. Unleashing the full potential of myself and others has become my ultimate goal.
If you want to, you can read more about me at Eight Random Things About Me.