We have come to the end of 2008 and soon we will enter 2009. Now is a good time for you to reflect on how your life is going. How have your year been? Did it meet your expectation? Have you made a difference this year?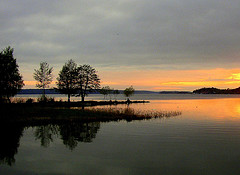 To answer this question, simply look at yourself one year ago. How was your career and finance? How was you spiritually? How was your health? How was your relationships? It's better if you have numbers that clearly show you how you were (after all, measuring your life is a good life management practice). For instance, what was your income, expenses, net worth, or weight?
Next, compare your situation back then with your current situation. Is there any difference? Or have you let this year pass by without any significant growth on your part?
Another way to see whether or not you have made a difference this year is to look at your habits. What bad habits did you eliminate this year? What good habits did you form?
One more question to ask yourself is: what lessons did you learn this year? Perhaps you had some failures, but if those failures taught you valuable lessons then it was time well spent.
In my case, I'm not entirely satisfied with how I did. I did grow in some aspects of my life, but the growth wasn't as good as it should be. In hindsight, I was distracted here and there. On the other hand, I'm glad because I learned some good lessons that will help me for years to come.
It's amazing to see how fast time goes by. Don't waste your time next year. Make it a year of difference.
Happy New Year!
Photo by Per Ola Wiberg